Tasting Event Details
Like wine tasting, olive oil tasting is an art form in itself. Olive oils can vary in flavour depending on its region, harvest time, crop, varietal, and so on. The same holds true with vinegars.

We invite you to discover some truly amazing oils, vinegars, and oil & vinegar combinations. Simply gather a few friends, a club, team, sorority, or even your office - we'll take care of the rest.
Who are the tasting events for?
Couples
Sororities
Office Parties
Team Building
And more!
How does it work?
We always offer tastings in our store, and you're welcome to stop by any time to try our olive oils and balsamic vinegars.

We can also bring them to your event. We can accommodate large or more intimate parties. Our tastings are down to earth, and you'll want to bring a notebook to keep track of all the great information we'll be sharing (but don't worry if you forget, we'll send you away with handouts galore!).
How much does it cost for an off-site or after hours event?
For events that take place after hours at our store, or at a location of your choosing, we don't like to charge a ticket price. Instead we generally ask that each person pre-pay for 1-2 bottles of olive oil or balsamic vinegar (sizes vary). (Based on an event with 10 or more people.)

Tastings are a fun and memorable experience. If you have any questions, please get in touch.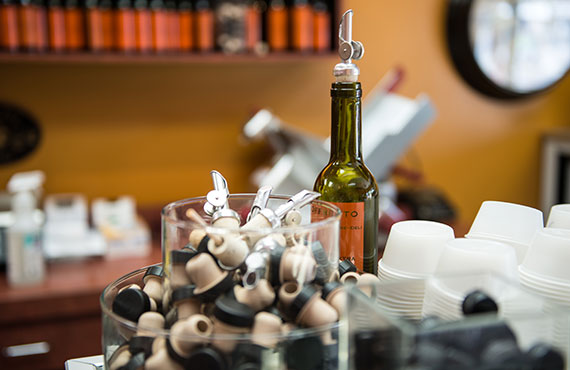 Interested? Get in touch
Call 403-278-2728 or fill out the form below.